Yesterday was such a blast!! I started off the shoots with these beauties. Aren't they precious?! Madison and Jenna were so good with the bunny! They loved spending time holding her and letting her eat their dresses... Sorry Madison! :) I guess she didn't eat them, but she sure tried to nibble them a bit. Thanks for spending a little time with us yesterday, it was a great time! Hope you enjoy your preview!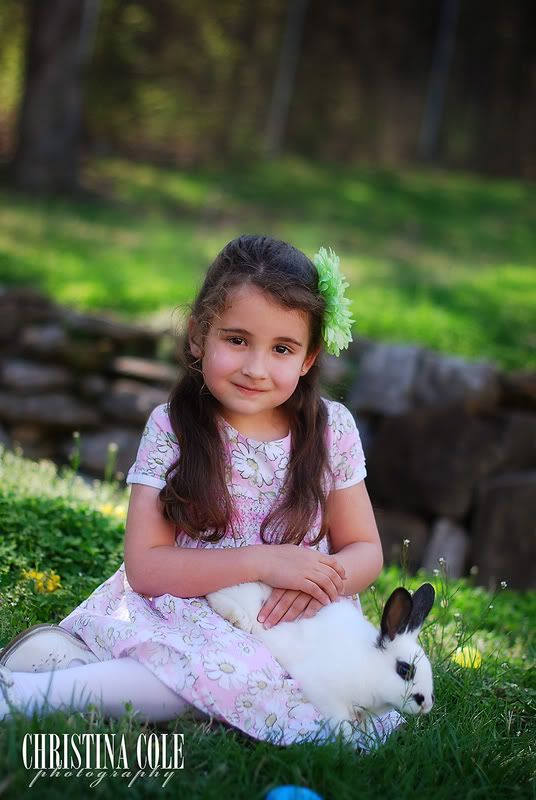 This is little Marley. You've seen her before
here
. She is such a doll! Don't you just love this picture?! I am pretty sure we didn't mean to pose her quite so well, and all the while have Lily bunny be trying to jump away, but it worked out so well here! Thanks for bringing her by for the mini-session! Hope Marley had as much fun as I did!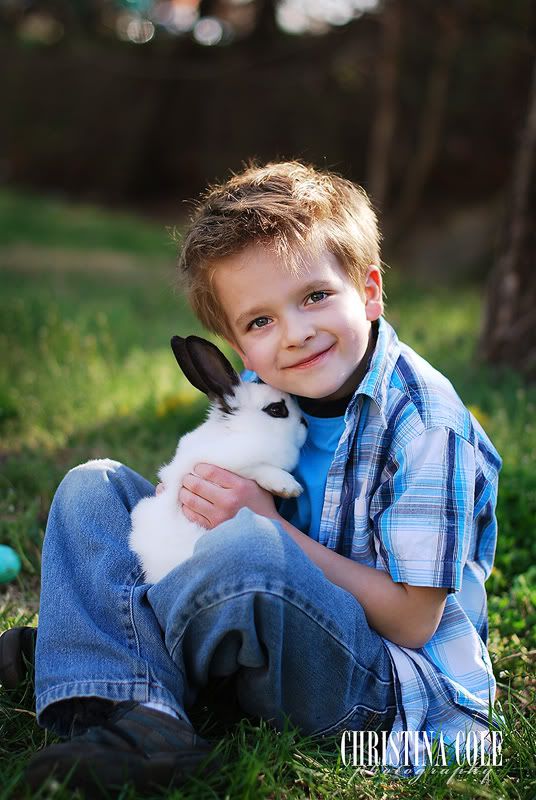 This is Porter. Look at those eyes! What a doll. Ahem, I mean, he's quite handsome! My almost 5 year old son would die knowing I called another boy a doll. :) I have to be political here. He loved Lily as well, and we had so much fun! At one point in this shoot I was in the zone and layed down on the grass. Opps, can't lay down on my baby belly anymore. Ouch! :)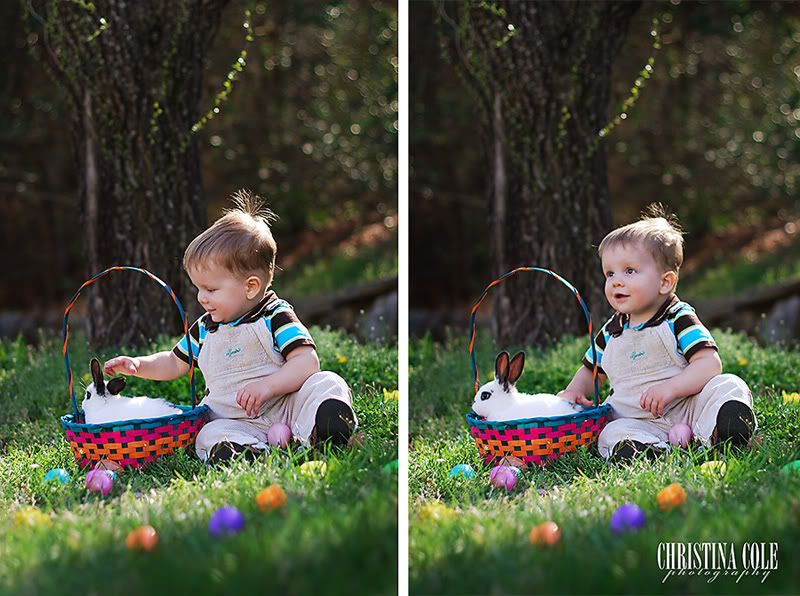 I went ahead and saved this for last. Isn't this just so super cute?! Little Emmett loved Lily bunny. He didn't quite know how to be soft with her, but she held her own in her basket. :)
I have a few more mini-sessions with the bunny this week and this next weekend, so if you are interested in having your child's picture taken, email or call me!! This has already been so much fun that I might have to make it a yearly tradition. Now if I can get my husband to let me keep the bunny. :) Miracles happen right?!