My friend Stacy hired me to take her daughter's engagement pictures, bridal pictures, and now, to my excitement, asked me to take their family's pictures. With family all over, it is hard to get together for a good family picture. These guys were sports! They don't have children in the family yet, so pictures didn't take too long. It was so fun to meet the whole family! Hope you like the preview!
Aren't they all just working it!
We were slightly limited because it was raining, but we pulled off some great stuff!
All the daughters.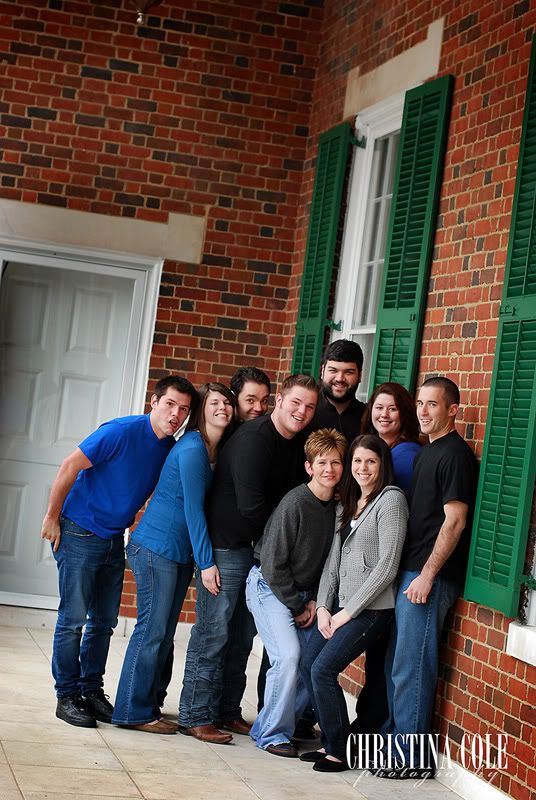 And lastly, all the kids and spouses. Aren't they a fun bunch?!
Happy Wednesday!