Last week I took my almost 5 year old son, Cole, to the circus. We had a great time! I had told myself that I would live in the moment and not take too many pictures and not stress out about it, and I didn't. Take too many pictures that is. We went early to the pre-show and got to see some aerialists up close. I took on picture on auto (with the flash). Yikes! I knew it wasn't going to be good. This is what I got:
Not the best. So then as we stood there I quickly changed over to manual and gave it a try: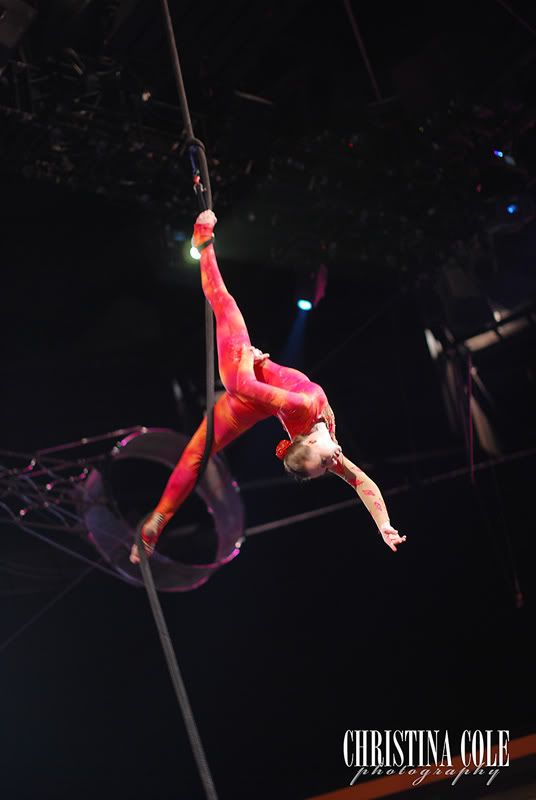 Much better! I do wish that I would have had more time (and closer seats!) to play with the spot lighting in that arena, but Cole and I had a great time and I did learn a quick lighting lesson. Stay tuned for pictures from a baby's birth that is happening TODAY! I can't wait to try my hand at birth photography. This is something I have been wanting to try, to capture those tender moments, those tiny hands and feet, to witness the miracle of life at a distance, and to give the family a rememberance of those first minutes with their sweet child.
Happy Thursday!