Hi ya'll. I am starting to feel better. More like myself, and not like some lazy person who occupies the couch throughout most of the day. :) And with that said, I could have posted these pictures a while back, but I guess I was saving them for, well, now! These guys are some of our greatest friends in Nashville. In fact when I first got my camera, Amanda was one of the few people I called and begged to let me come over and take pictures of her and her baby. hehe. She's a good sport. I love how these turned out. This is their house and land, and I thought it was cool that they wanted pictures on their property. Enjoy!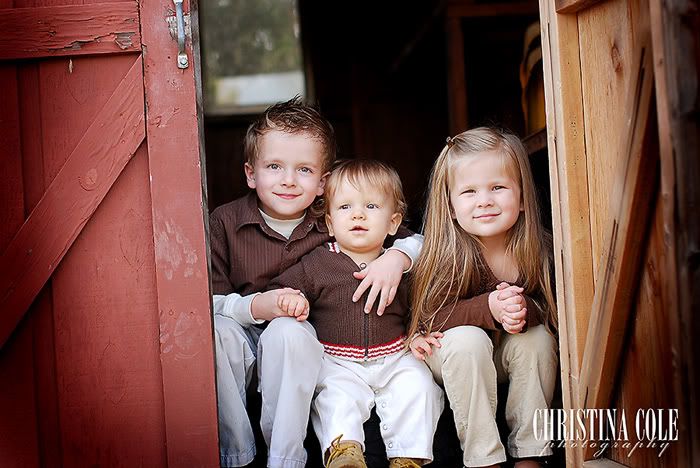 I think this one is my favorite! I love it so much I am debating framing it and hanging it up on my wall... so people will ask, 'who's kids are those?' Ok, maybe that would be silly, but aren't they so super cute?! Amanda's a scrapbooker. A good one. So I am sure she will do something awesome with this one!
The whole family. Aren't they cute?!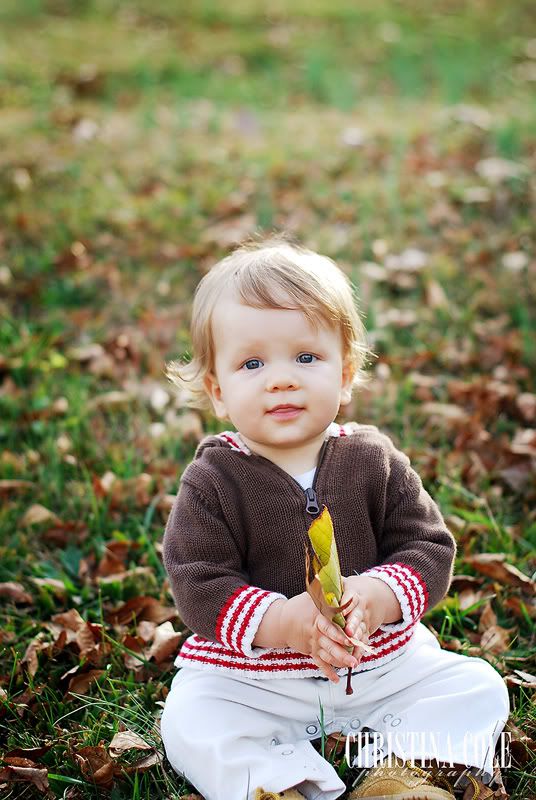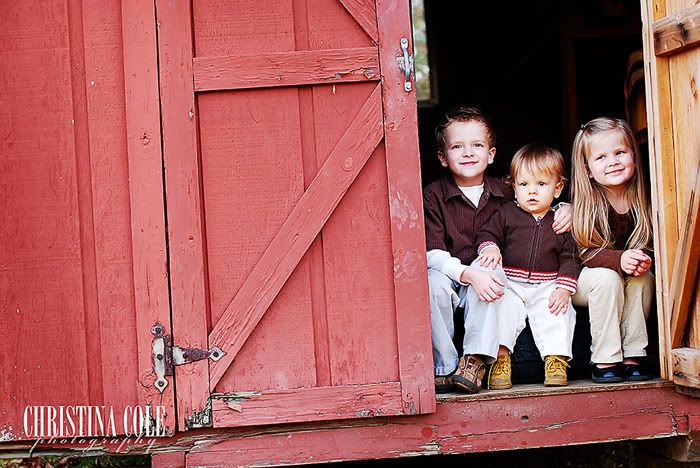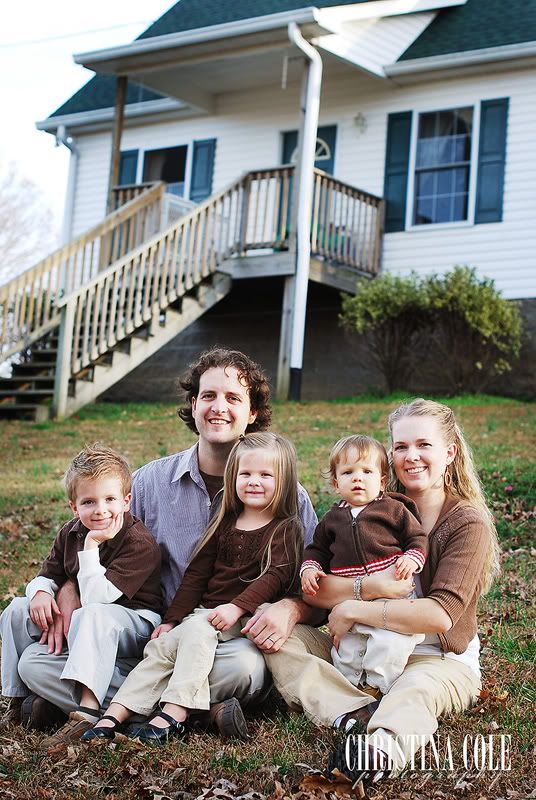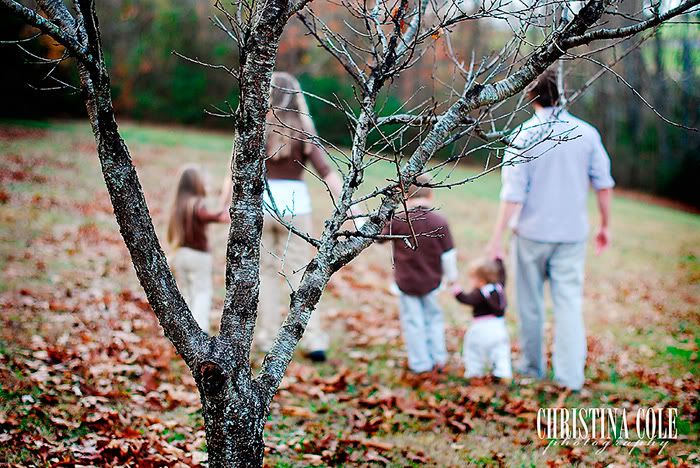 We'll end with this one. Happy Saturday!