So I have decided that I am going to start sharing more personal blog posts with y'all. I will hopefully be posting more often and keeping this blog up to date. :) Today my little man turned 4 years old. I can't believe it's already been 4 years. Time sure does fly when you are having fun (and cleaning, and teaching, and scrubbing, and playing, and yelling) (not that I ever yell of course....) Here are some pictures from our day with Jackson.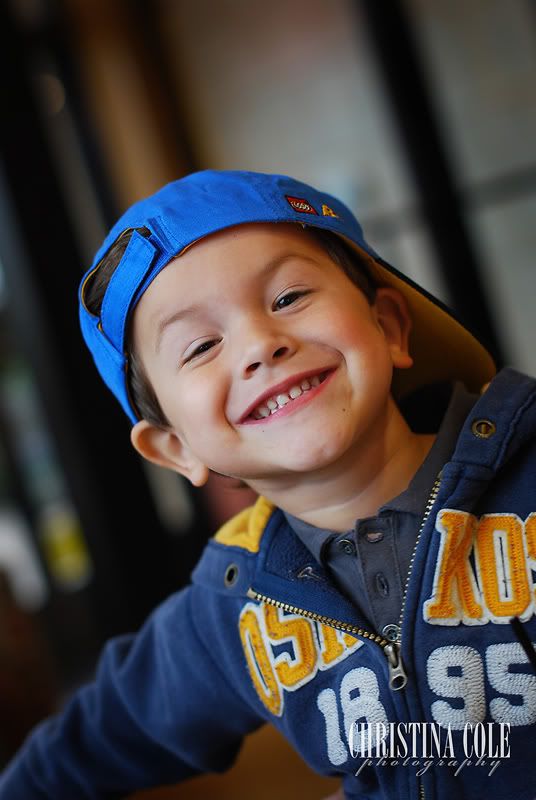 He is such a ham... I think he really enjoyed the special attention he got today. In our family we try to make sure the person who's birthday it is feels super special all day, starting with streamers and presents in the morning, to ending with what ever they want for dinner and what they want to do in the evening.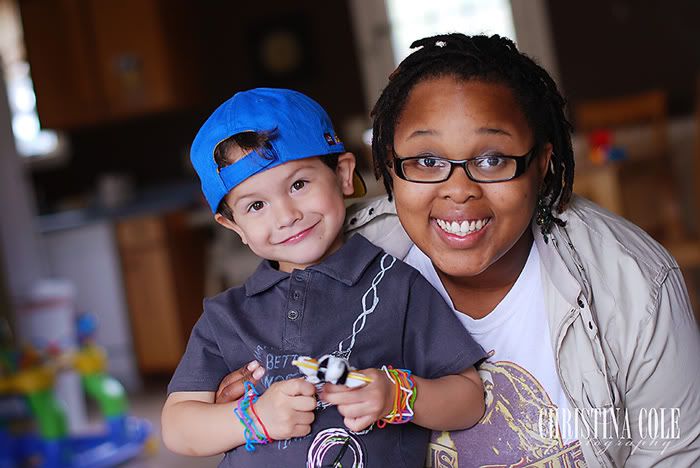 My sweet neighbor and friend, Michele, came with us out to lunch today. Jackson loves Michele. It just wouldn't be his day if she didn't come along.
This little guy came along too. What a looker he is!! He looks so stunned to be a part of today's festivities.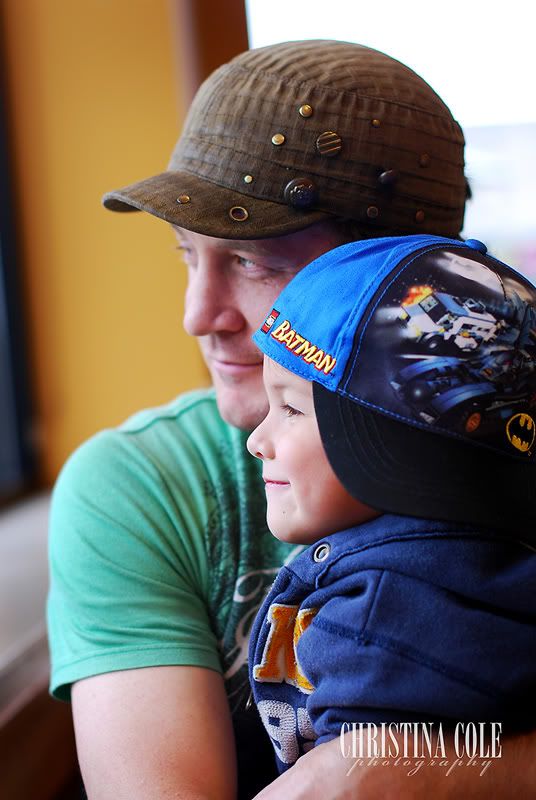 On a last minute whim, daddy was able to sneak away from the office to spend lunch with us too. Jackson was so happy that he got just a little extra daddy time today. Lately we haven't seen daddy all too often, so it is so great when we can make these moments count.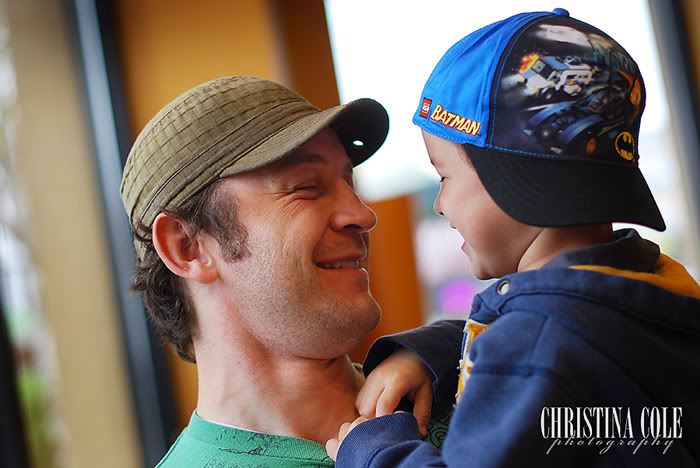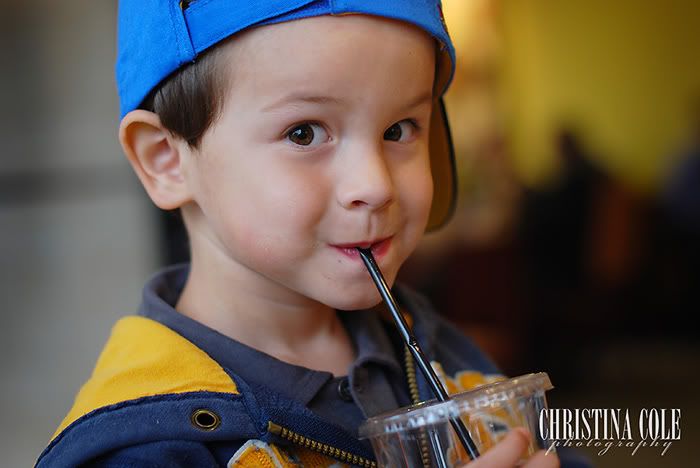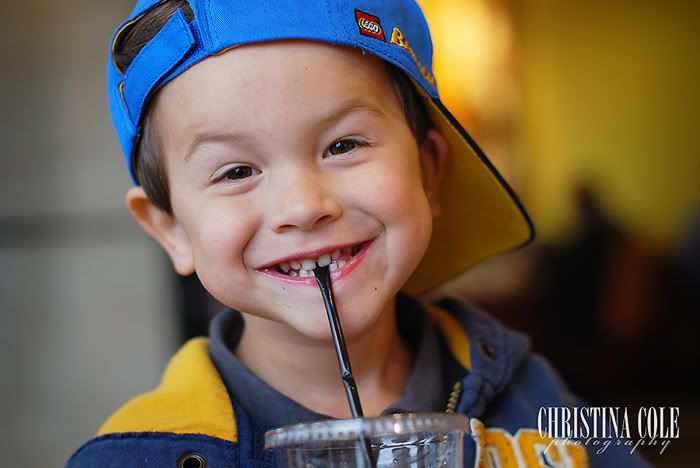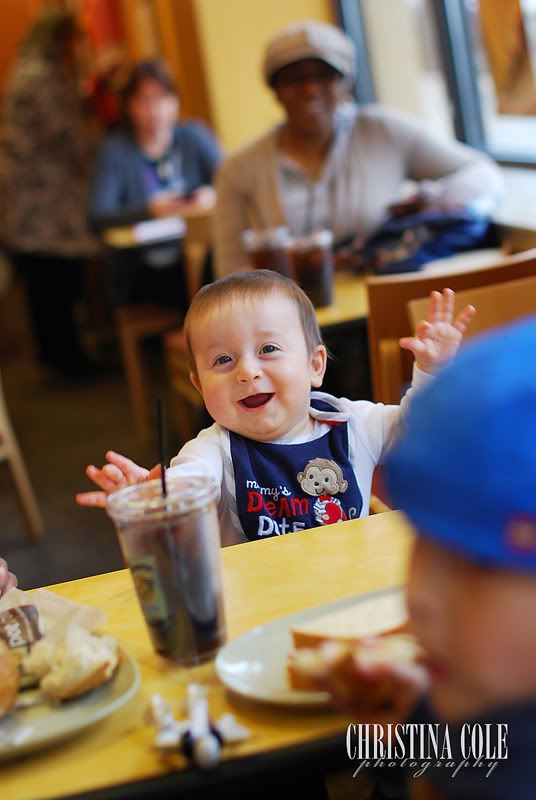 Look who spent his first meal in a 'restaurant' high chair. He loved sitting like such a big boy and eating with us. What a cutie! But I am partial.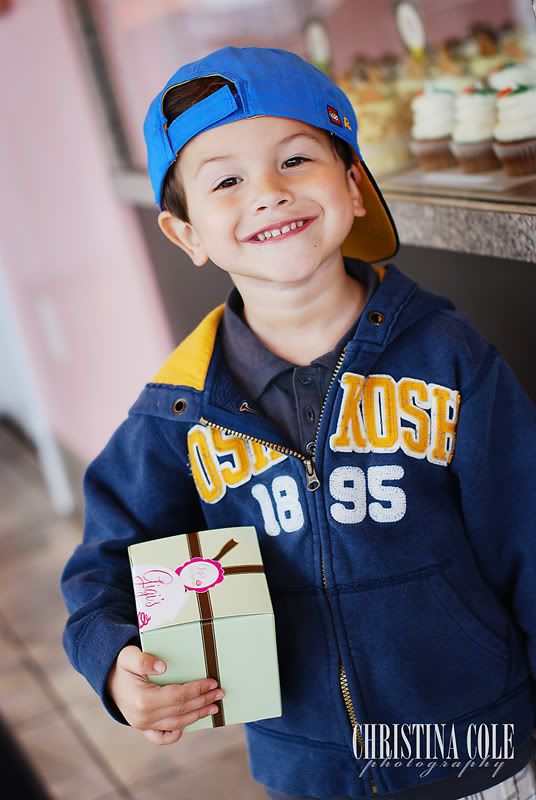 Then we took Jackson to CiCi's Cupcakes to pick out his very own cupcake. He was so excited. I wish I had gotten a picture of the cupcake. It was pink. I do love how my sweet little man loves his pink. :)
Then we came home and played his new Indiana Jones Lego game on the PS3. We are very blessed to have Mr. J in our family. I couldn't have asked for a better kid!